TREATMENT OPTIONS
Prenatal & Postnatal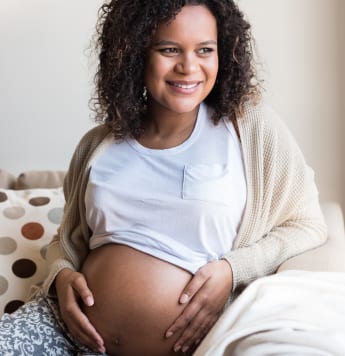 Chiropractic During Pregnancy
During pregnancy, your body faces many new and unique changes. We provide specific treatments to help support you and your health while you navigate these changes.
There are chiropractic techniques used to treat women during this time period. The Webster technique is an analysis and adjustment commonly used to treat women during pregnancy. This treatment aims to reduce the effects of sacral and sacroilliac joint dysfunction to improve the biomechanical function of the sacrum and pelvis.
Other chiropractic techniques are combined to provide relief from common concerns experienced during pregnancy such as:
Postural strain
Headaches
Low back and pelvic pain
Book an initial assessment to see if chiropractic is right for you.
Postpartum Care
Our support also extends into the postpartum period. We continue to help you navigate your recovery in this time.
Postpartum care is focused on supporting your body through this recovery period by continuing to provide manual care and direct you through active rehabilitation to manage your recovery – and help you return to all the activities you love.
On your postpartum assessment, common areas of focus include:
Glute strength
Core function
Diastasis recti status
Pelvic floor
Our clinic provides a focused, specific active rehabilitation program for women in the postpartum period. We offer this through GrowCo certified training. GrowCO experts provide a comprehensive postpartum checkup and progressive healing through exercise targeting the core, pelvic floor and total body.
Contact MHP Therapy to inquire about postpartum care or GrowCo rehabilitation.